Project Management
Track time on projects, and manage progress, teams and budgets.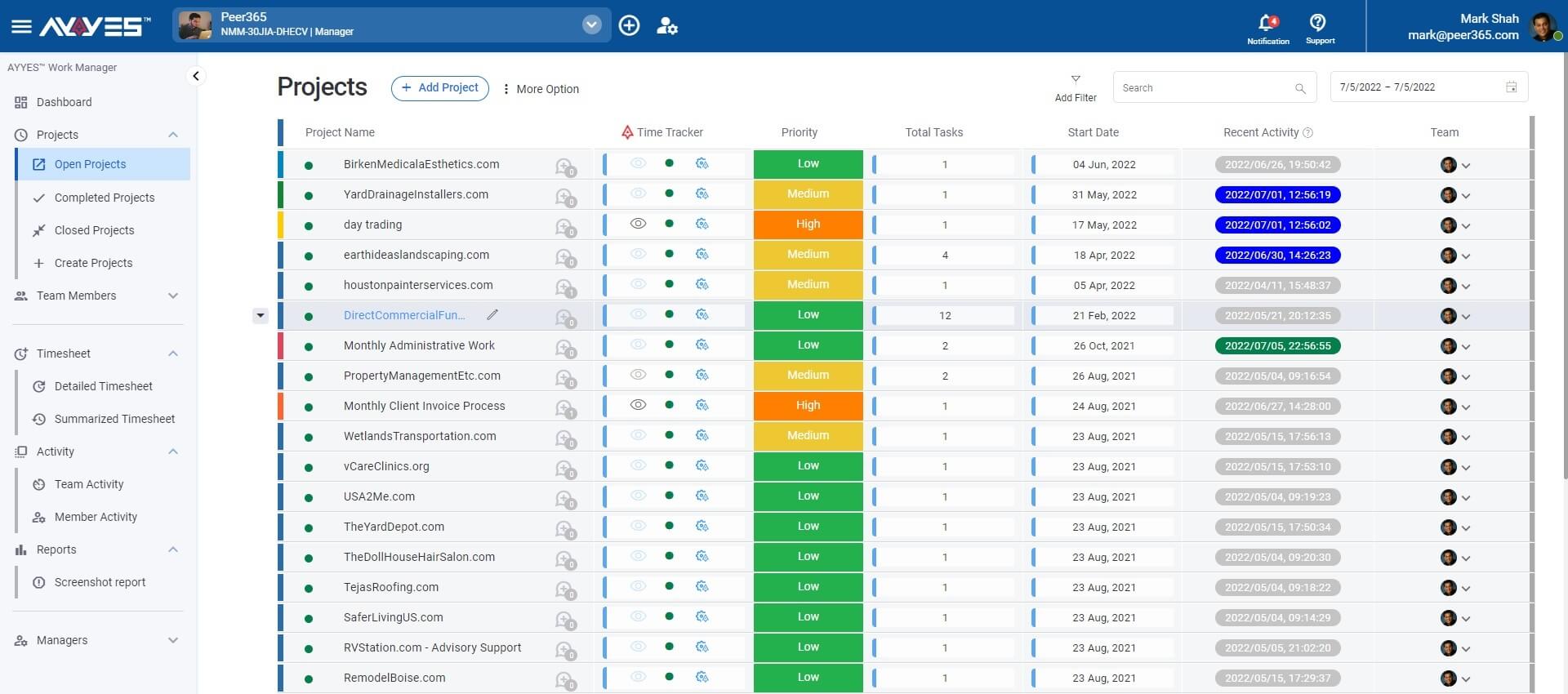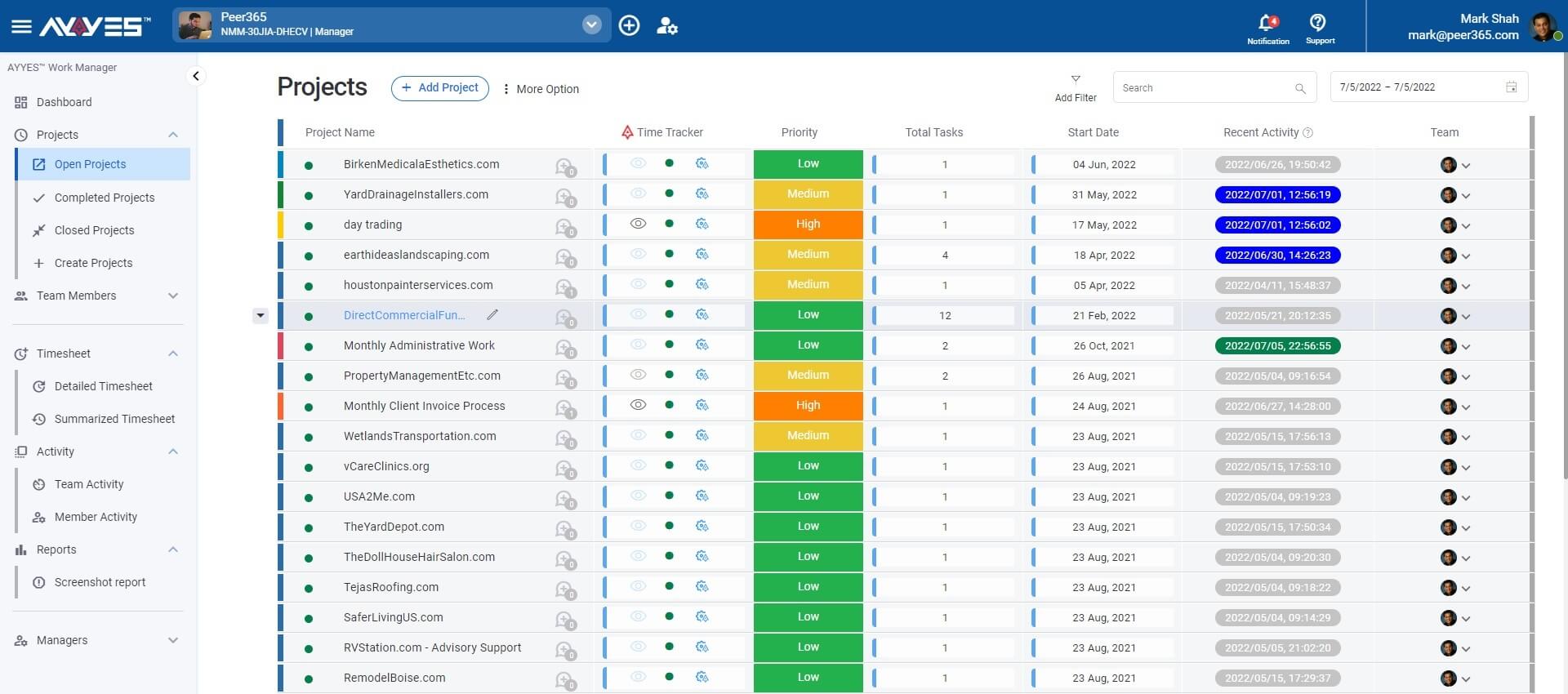 Projects
Track multiple projects.
Time Tracker
Configure time tracking per project.
Activities
See team activities.
Team
Review team working on each project.
Task Management
Manage unlimited tasks and assign work to team members.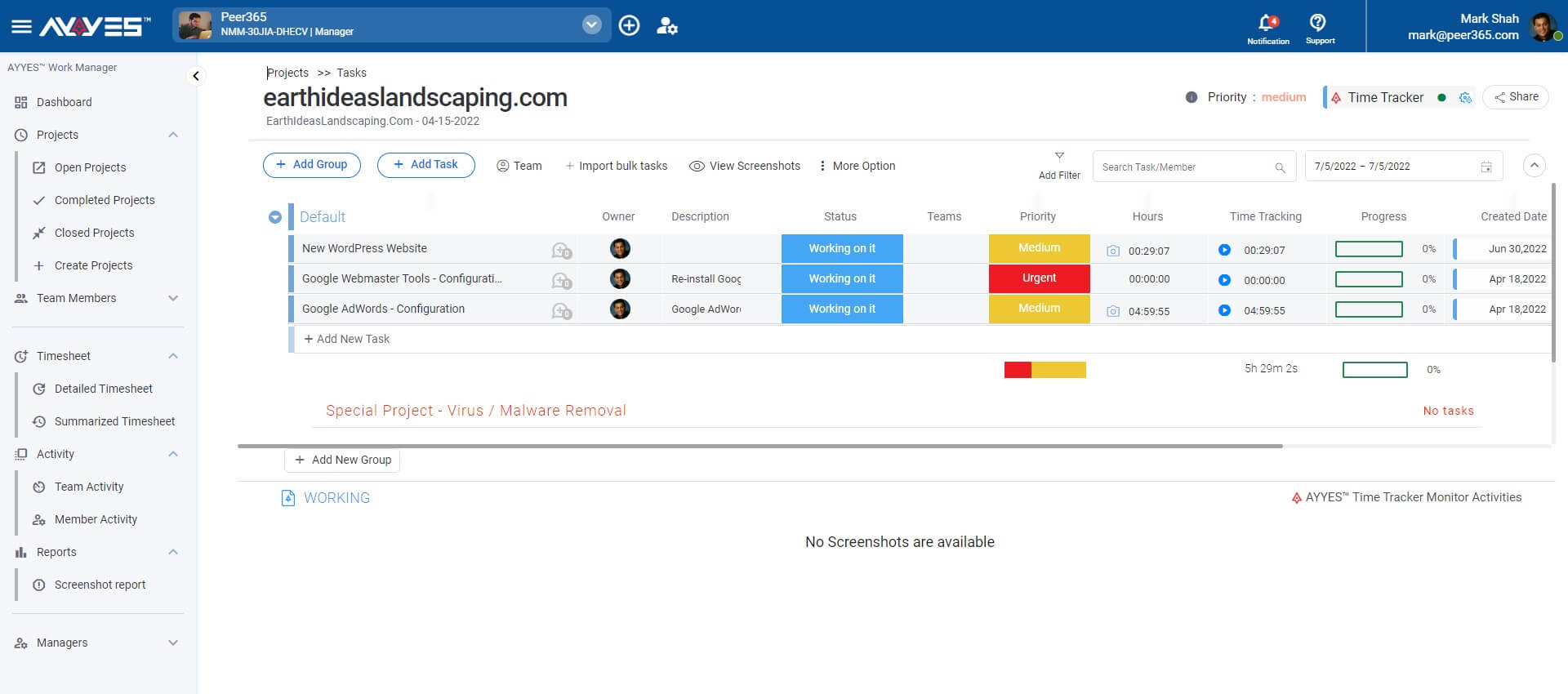 Tasks
Assign tasks to team members.
Timer
Track time using a stopwatch.
Progress
Monitor and manage work progress.
Collaborate
Communicate via notes and tasks.
Task Notes
Collaborate with teams tasks and assignments of work.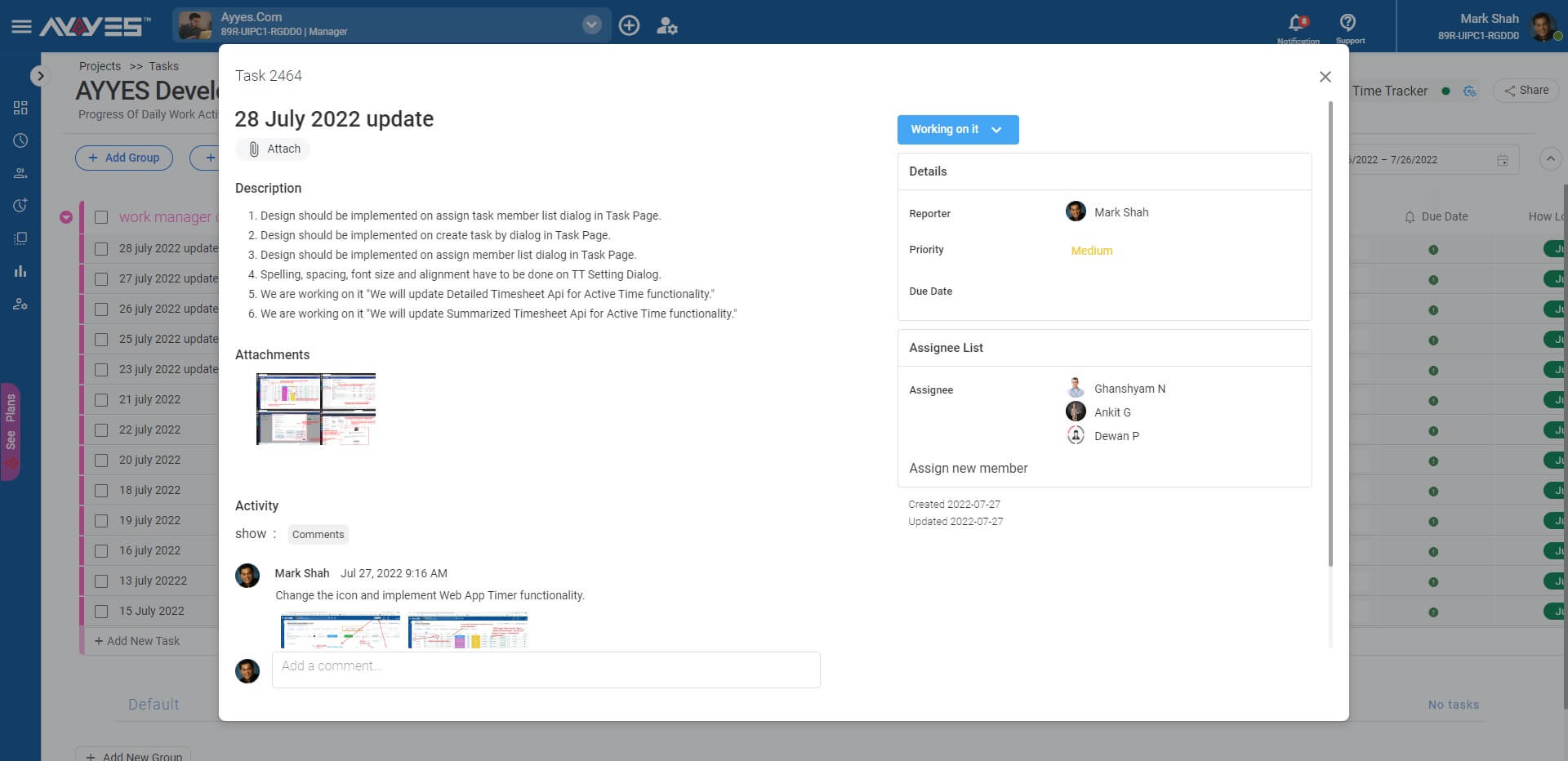 Detail
Task detail notes and attachments.
Assigned by
Report assigning the task with notes.
Assigned to
Team or individual assignment of work.
Collaborate
Follow-up comments & attachments.
Time Tracker App Configuration
Configure Automated Time Tracking App – Project Policy Settings
Auto Time Tracker
Track via client software work activities.
Screenshots
Audit work activities via screenshots.
Blur
Screenshot blur for sensitive projects.
Idle Time
Auto-check-out due to in-activity.
Screenshots Report
Automated Time Tracking and Web Time Tracking Report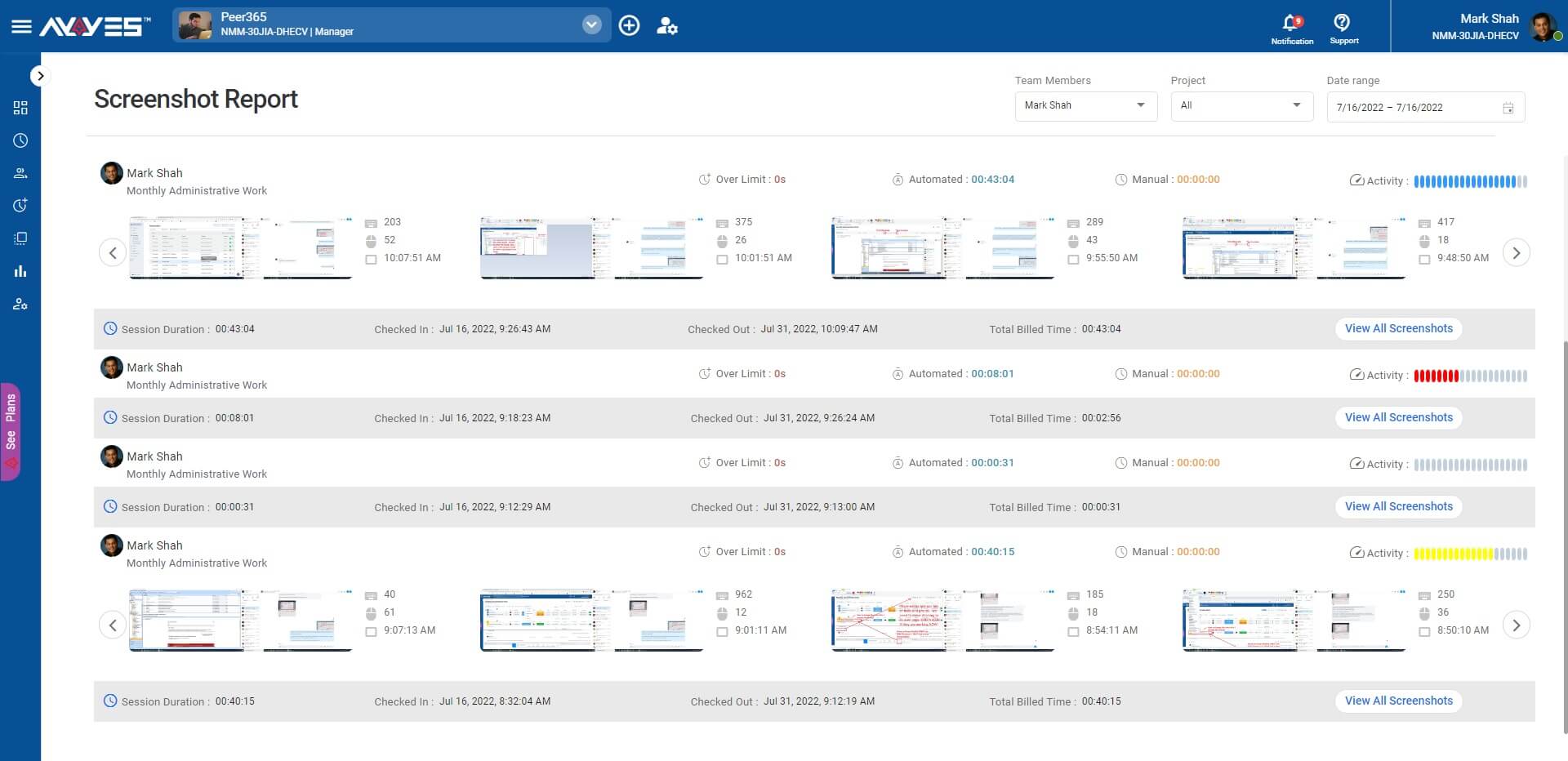 Screenshot Report
Inspect work activity screenshots.
Productivity
Productivity rate calculated.
Assign Tasks
Create new tasks & assign them.
Billable
Mark hours as billable.
Timesheet Report
Review timesheet reports before weekly payroll.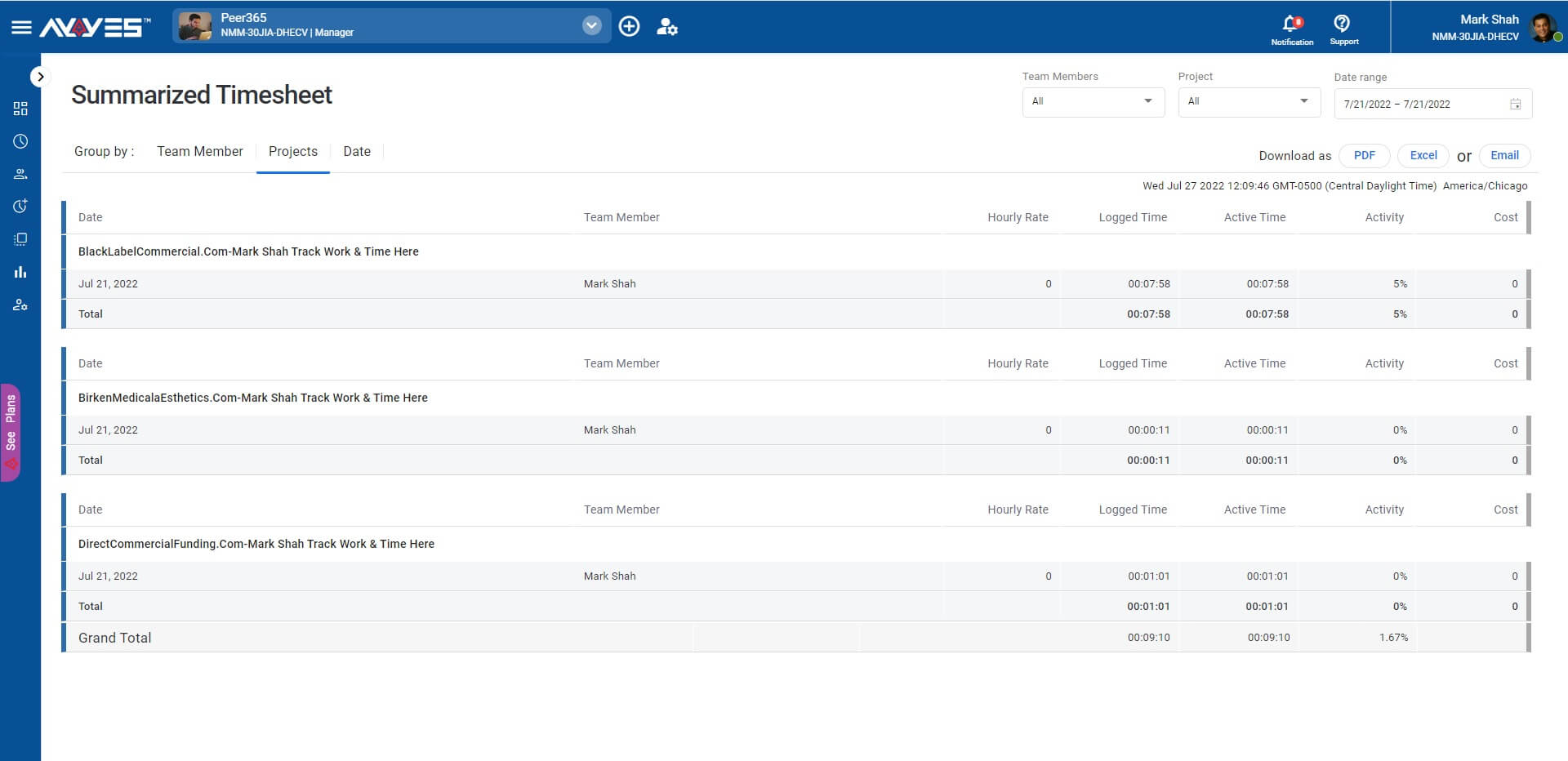 Flexible Reports
Timesheet summary and detail reports.
Productivity
Productivity rating calculated.
Export Data
Export data for weekly payroll.
Labor Cost
Setup hourly rate for labor cost.
Dashboard
Upcoming task, recent activities and calendar.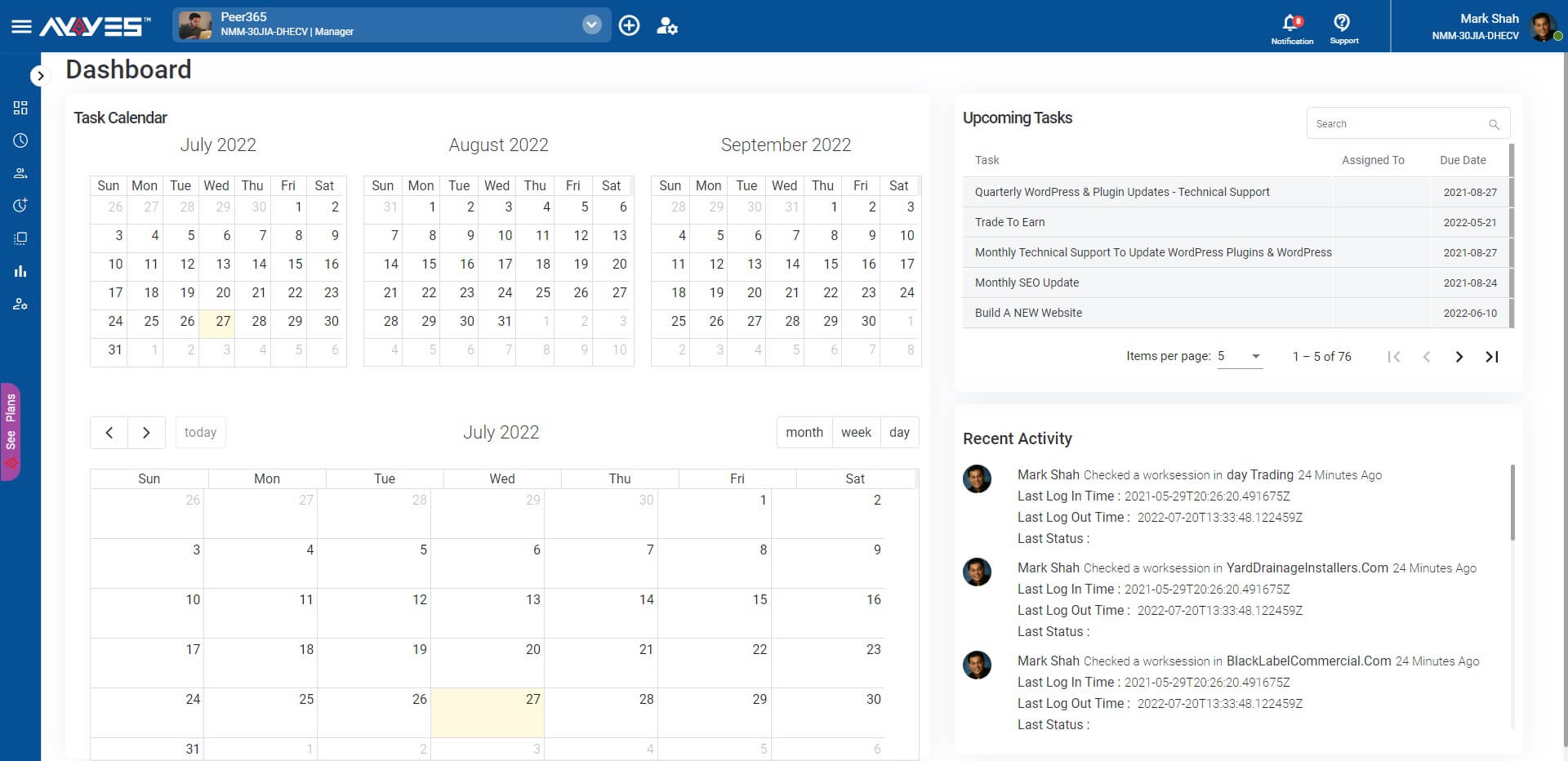 Plan Work
See upcoming tasks & plan work.
Activities
See what the team worked on.
Calendar
Plan for work 3 months in advance.
Team Calendar
Shared calendar option for teams.
Time Tracker App
Track time using desktop and server app.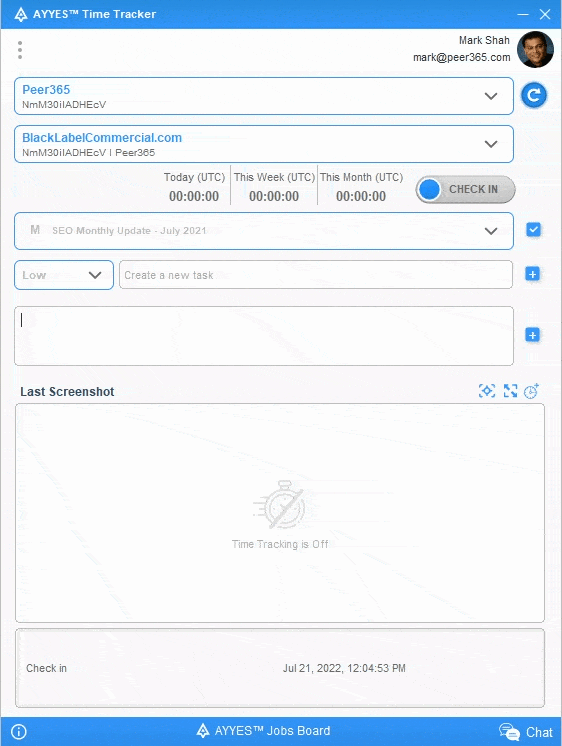 FREE
FOREVER!
✓  Unlimited users
✓  Unlimited tracking
✓  Unlimited projects
Start using
Time-Tracking App

today. It's Free!

Track Time, Projects, Tasks, Teams
Unlimited users • Cancel anytime • Free forever

Time-Tracking Software for Teams
PRODUCT
Features
Download
Integrations
Pricing
API

INDUSTRY
Employee Time Tracking
Freelance Time Tracking
Consultant Time Tracking
Construction Time Tracking
Office Team Timesheet
Developer Time Tracking
Accounting Time Tracking
Team Time Management
Agency Time Tracking

TIME KEEPING

Time clock
Timesheet Software
Automatic Time Tracking
Clock-In Kiosk
Work Hours Tracker
Task Timer
Timer App
Job Tracking
Task Tracking App
Time Blocking App
Timekeeping App
Time Entry System
Time Recording App

REPORTING

Time Reporting
Leave & Vacation Tracker
GPS Time Clock
Attendance Tracker
Productivity Tracker
Activity Log
Time Tracking Invoicing
Time Billing App
Payroll Hours Tracker
Time & Expense Tracking

MANAGEMENT

Employee Scheduling
Project Scheduling
Project Time Tracker
Goal Tracker
Time Management App
Overtime Tracker
Workforce Management
Grant Management Software
Work Management System
Industry
Calculators


CALCULATORS
Time Card Calculator
Hourly Rate Calculator
Overtime Pay Calculators
Labor‑Based Pricing Calculator
Billable Hours Calculator
Time Management Calculator

COMPANY

About us
Customers
Affiliate
Marketplace

SUPPORT

Help
Tutorials
Resources
Blog
Contact